Insights into Imaging is a journal of the European Society of Radiology (ESR) with an Impact Factor 2022 of 4.7.
Insights into Imaging accepts original articles, educational and critical review articles as well as position and recommendation papers from leading societies and institutions. Through critical thinking and re-thinking, the authors should provide an insight into how radiology is currently practised and analyse whether it needs to be re-shaped.
Insights into Imaging is a Gold Open Access journal, all articles are freely available on the publisher's portal SpringerOpen.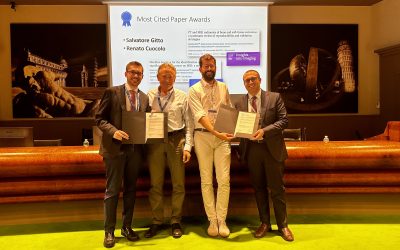 The Insights into Imaging Editor in Chief, Luis Martí-Bonmatí, was in the EuSoMII 2023 annual meeting held in Pisa and honoured to award the most cited paper in medical imaging informatics published in Insights into Imaging according to the Impact Factor ranking 2022....