Most downloaded papers 2017
The top 3 most downloaded Insights into Imaging papers in 2017 were awarded during the Editorial Board meeting held at ECR 2018.
The outgoing Editor in Chief, Prof. Robert Hermans, congratulated the authors of these papers on their formidable achievement!
Please find the 3 most downloaded papers in consecutive order below.
#1
"Unforgettable" – a pictorial essay on anatomy and pathology of the hippocampus
Sven Dekeyzer, Isabelle De Kock, Omid Nikoubashman, Stephanie Vanden Bossche, Ruth Van Eetvelde, Jeroen De Groote, Marjan Acou, Martin Wiesmann, Karel Deblaere, Eric Achten
6,666 downloads
#2
Liver segmentation: indications, techniques and future directions
Akshat Gotra, Lojan Sivakumaran, Gabriel Chartrand, Kim-Nhien Vu, Franck Vandenbroucke-Menu, Claude Kauffmann, Samuel Kadoury, Benoît Gallix, Jacques A. de Guise, An Tang
5,927 downloads
#3
Error and discrepancy in radiology: inevitable or avoidable?
Adrian P. Brady
4,174 downloads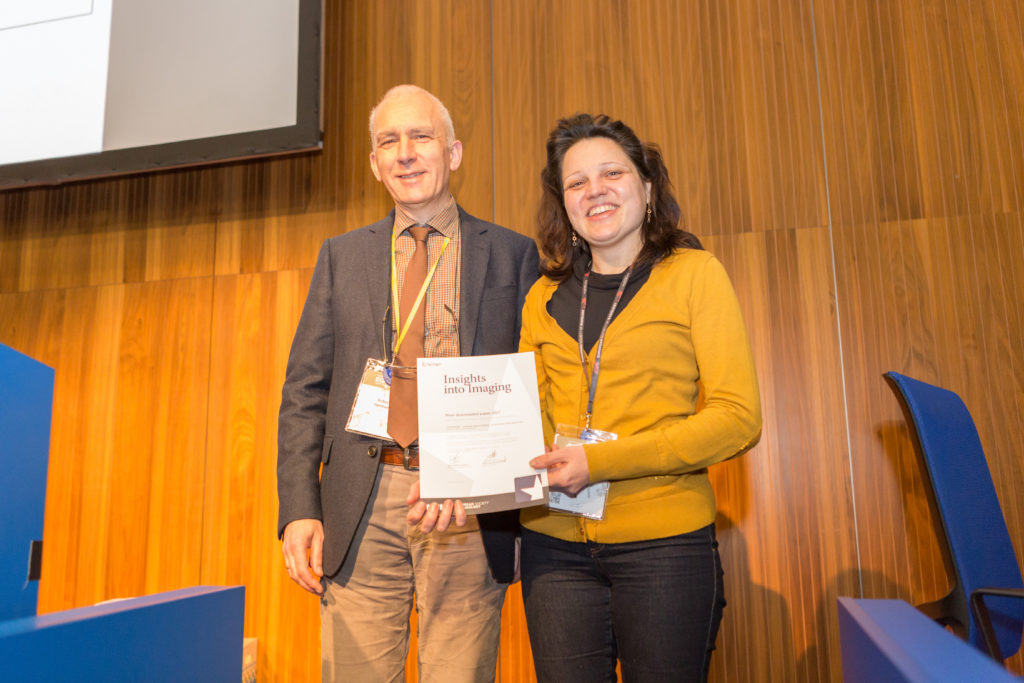 (Outgoing Editor-in-Chief Prof. R. Hermans and Most downloaded paper award winner)